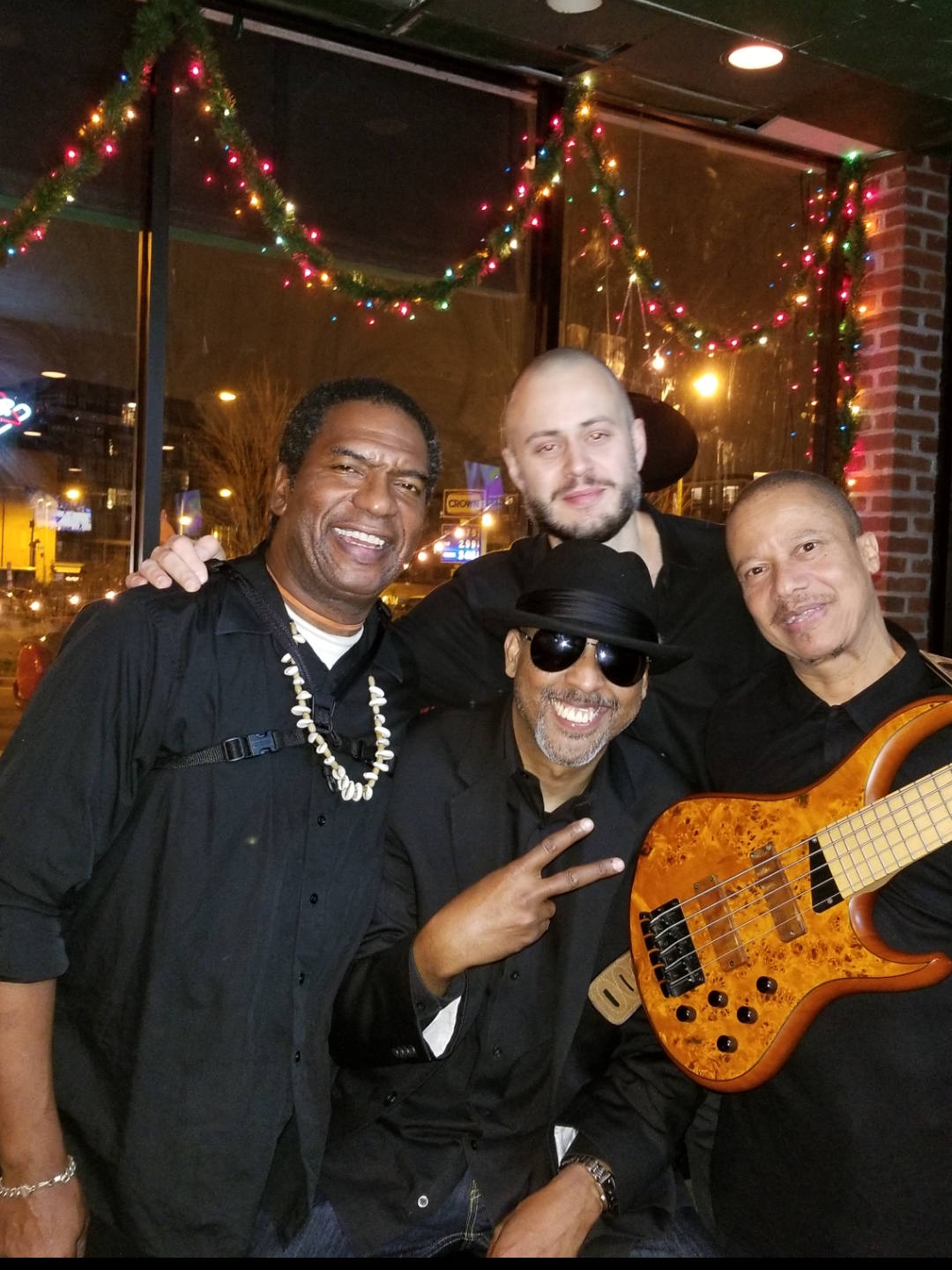 Groovin' with Shorty Slim
On Friday night, I went to check out some musician friends of mine at a bar in DC called Duffy's.  It's a cozy little neighborhood spot and the crowd was surprisingly supportive and down-to-earth.
The name of the band is Shorty Slim.  The players:  Chuck Carter on bass, Earl Ivey on drums, Giorgio Cafiero on guitar, and Bill Davis on sax/keys.  They did two nice instrumental sets that I thoroughly enjoyed.
It's so good to see talented musicians still working the local scene. They sounded great and I had a fabulous time. Here's a video clip: