Today is my daughter Shaina's birthday.  She's 25.
Ten years ago, I wrote a song about her. She had just turned 15 and I was watching in awe as my baby girl was morphing into a beautiful young woman. She was still at that in-between stage. The walls of her room were covered with posters of Lil' Bow Wow (she was going to marry him, you know) yet she still wore her Dora the Explorer backpack to school.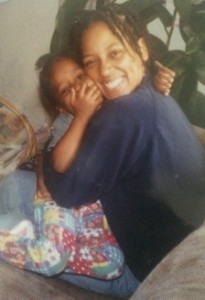 I was already missing the little girl who was so generous with kisses and giggles. At the same time, I was looking forward to seeing who she would become. I was also afraid. Afraid she'd grow up and see that the larger-than-life, omnipotent "Mommy" she worshiped was a mere human just like everyone else. Afraid she'd see that I was flawed and full of self doubt and fear and contradictions.  Afraid she wouldn't love me anymore.  If you're a parent, I'm sure you can relate.
Anyway, she's grown into a strong, compassionate, intelligent young woman and she makes me proud.  In some ways, she's still that little girl; most definitely still uncompromising (her first word was an emphatic "no!"). We have a different kind of mother-daughter relationship now, but she was and will always be my chipmunk 🙂
The song is called "Glitter Like Gold (for Shaina)." You can listen below and it's on the Square One album.
Happy Birthday, Shaina!
Glitter Like Gold (for Shaina)
you are a beauty
15 years old
came to this world through me
now you're coming to your own
becoming woman
you're so unsure
i wanna live forever
just to help you feel secure
one day you'll be
steppin' out there
i know you're scared
remember what i said
you are strong as a lion
sweet as a rose
let your light shine, girl
you glitter like gold
so special you are
your smile warms my heart
on the day that you were born
i knew you were my best thing yet
gave you what i never had
unconditional love
and the way that you represent
i'm so proud of
one day you'll be
steppin' out there
i know you're scared
remember what i said
you are strong as a lion
sweet as a rose
let your light shine, girl
you glitter like gold
(repeat)
© 2006 Dee Stone