Welcome to my little home on the interwebs. 🙂 Sending pure love straight from my heart to yours. We are one. Thanks for passing through.
Namaste,
Dee
Something Not So New...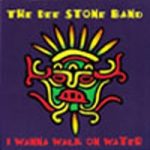 I found some copies of the original Dee Stone Band CD, "I Wanna Walk on Water." The original 1996 recording that started it all!  The CD's are available in the Music Shop for $15.
♥

I love you and thank you for your support!

♥