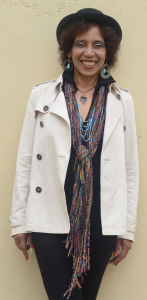 Welcome to the internet home of Dee Stone. When she's not performing, writing songs, coaching aspiring singers, or penning cynical, opinionated blog posts, she drinks coffee and smokes cigarettes.
These days, Dee is working on her new album, "L.A. Bound," which will be released in the coming months. It's a potent mix of progressive rhythm and blues and spoken word. The first single from the album, "These Are the Days," is receiving positive reviews from fans all over the world. Check out new music in the sidebar player or Music page.
By the way, thanks for stopping by. It makes Dee extremely happy when you visit. She's so much nicer when she's happy.
---
BUY MUSIC BY DEE STONE, THE DEE STONE BAND, AND STONE/WRIGHT ON ITUNES